The Emirate of AjmanState-linked media reported that the UAE government has warned its employees about possible penalties for coming in contact with someone who has contracted COVID-19. 
Local media reported that federal employees working in Ajman would not be entitled to paid sick time for quarantine if in close proximity with an infected person outside their home or workplace. 
While the UAE boasts a 95% vaccination rate among all eligible residents, and less than 2,200 deaths from the disease, global spread has seen an increase in daily cases. Dubai and Abu Dhabi are home to the United Arab Emirates. Daily infections have gone up from approximately 50 cases per day in early December, to more than 2,600 each day today. 
OMICRON, DELTA HAVE FUSED INTO NEW 'DELTACRON' STRAIN, CYPRUS PROFESSOR FINDS 
Ajman's human resource department published a circular containing no-nos and a list of salary deductions that would result in a reduction of one day to 10 days for repeat offenders. 
The National, a UAE newspaper, stated that the listed offenses include failing to wear masks and being in crowded places, shaking hands, not wearing gloves, and coming to work after having been in close contact with coronavirus-infected people. If employees fail to comply with the rules, supervisors could face salary deductions. 
CLICK HERE FOR THE FOX NEWS APP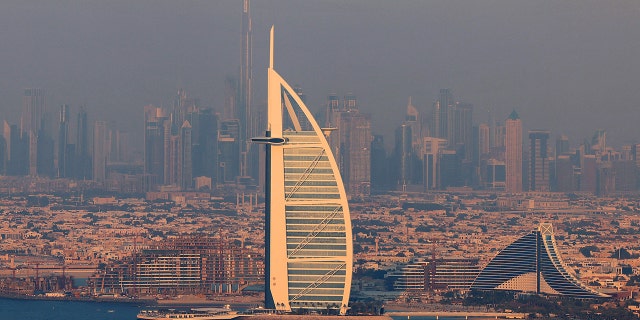 A federal worker in Ajman that has come in close contact with an infected individual must be isolated for at least one week and/or work remotely. Employees who have come in contact with the second person will be required to either use mandatory quarantine, or leave unpaid. 
Share Your Comment Below