Many House Democrats opposed Wednesday's resolution that condemned Cuba's government, and offered support to protesters in the communist-ruled nation.
Rep. Debbie Wasserman Schultz of Florida sponsored this resolution. The purpose of the resolution was to demonstrate solidarity with Cuban citizens protesting peacefully for fundamental freedoms.
HUMAN RIGHTS Watch SAYS CUBA REPRESSES VIRTUALLY ALL FORMS of DISSENT
With no Democratic votes, the House approved the measure by a vote 382 to 40. The list includes all Democrats from the left-wing House "Squad," as well Rep. MaxineWaters, D.Calif. and Rep. Jerrold N.Y. Only four lawmakers were present while five didn't vote.
This resolution was intended to criticize Cuba's reaction to protests which occurred during high prices and food shortages in the country over the coronavirus pandemic.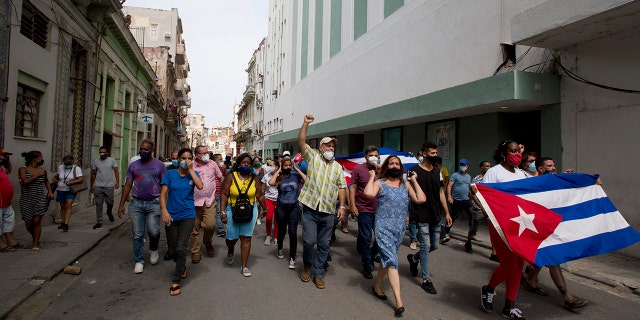 In addition, the measure calls for the Cuban government to allow Cubans to peacefully protest on Nov. 15 during a planned demonstration over civil rights orchestrated by a group called Archipelago.
Rep. Jim McGovern (D-Mass.), who voted against this resolution, tried to defend it by writing in a Tweet that the resolution does not acknowledge the U.S.'s role in the suffering of Cubans.
Report by Human Rights WatchIt was discovered that Cuban authorities "systematically engaged" in the ill-treatment and arbitrary detention of detainees. This happened in response to peaceful, anti-government demonstrations held in July 2021.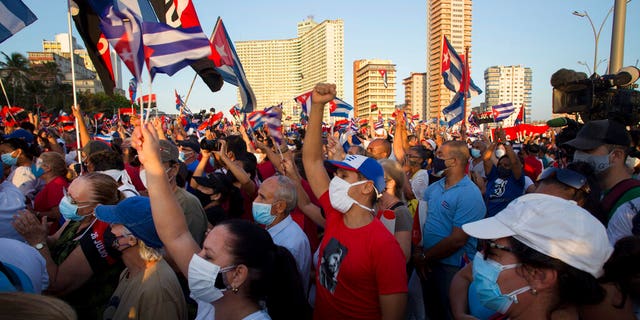 CLICK HERE FOR THE FOX NEWS APP
Juan Pappier of Human Rights Watch said that thousands of Cubans marched to the streets of Havana in July. "The Cuban government responded by implementing a brutal strategy to repress fear and suppress dissent," he stated at the time. "Peaceful protestors, as well as other critics, were systematically detained. They were held incommunicado. Abused in horrific conditions. And they were subject to sham trial patterns that suggest these human rights violations, are not the acts of rogue agent."
Share Your Comment Below