NEW
Fox News Articles can be listened to now!
In the two first weeks of 2019, President Biden suffered major losses, including those he made on major vaccine mandates, election laws and other initiatives. The administration is now in a difficult midterm year and struggling to unify its party and achieve its goals. 
Two of the biggest blows to the White House this year came on Thursday – one at the hands of two Democratic senators and another from the Supreme Court. 
Senator Kyrsten Sinema (D-Ariz.) went to the Senate floor on Thursday to express her opposition to Senate filibuster partisan changes, effectively killing Democrats' plans to pass major election bills. 
Sinema stated Thursday that today marks the longest period in the history of the Senate being equally divided. The House of Representatives has a nearly equal split. It seems to me that our mandate is clear. [is]Get things done together for America.
SINEMA DOUBLES DUE TO FILIBUSTER SUPPORT. DEALING LIKELY FAILS TO DEMS' ELECTIONS BILLS
Senator Joe Manchin (D-W.Va.) released a statement that said essentially the exact same thing on Thursday. 
This story could have been the most talked about in news for many days. This story was only for a few hours, before Biden's next bad news: the Supreme Court stopped the President from issuing a vaccine order to large private employers. 
It court ruledOSHA was likely to lack the power to impose this mandate, as the law which created OSHA empowers the Secretary "to set workplace safety standards and not broad public health measures."
Although the Supreme Court allowed the mandate to administer vaccines for healthcare workers by the Obama administration, it was denied. Many more Americans were affected by the OSHA mandate for large companies. This means that OSHA's mandate will not be enforced by government officials while ongoing legal battles in lower courts may go on for many months. 
Within hours, the White House suffered twin losses on two key issues.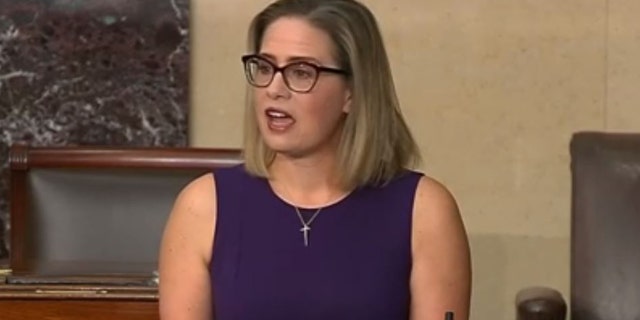 SUPREME COURT BLOCKS BIDEN OSHA VACINE MANDATE, ALLOWS RULE HEALTH CARE WORKERS
It was made even less likely that Democrats could salvage the massive reconciliation spending bill they had announced Wednesday. Manchin said last month that he opposed it on Fox News Sunday. This was President Obama's top domestic priority and it is now dead. 
Meanwhile, the White House is still struggling to make rapid COVID-19 tests available via mail to all Americans – an idea White House press secretary Jen Psaki initially mocked before the holidays – after a shortage of tests over the holidays. In an interview with NBC News Tuesday, Vice President Kamala Harris was unable to provide more details. 
Craig Melvin, NBC News's Craig Harris, asked Harris when Americans will have the White House's 500,000,000 test results. Harris said that the 500 million tests would be available for Americans "in the near future." Melvin then asked Harris if the White House shouldn't have ordered tests sooner.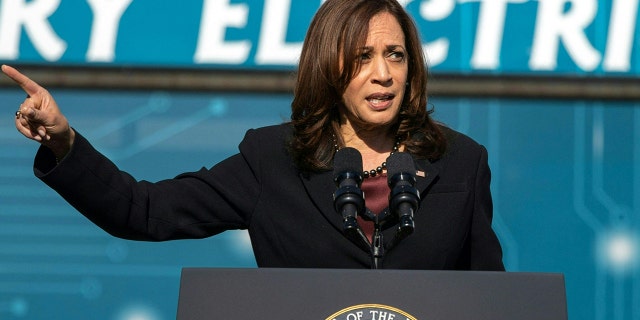 Harris declared, "We are doing that."
"But, should we have done that sooner?" Melvin asked the question again.
Harris responded, "We're doing it." 
Harris stepped up his criticisms of the White House's handling of the pandemic, stating that it is time to change the COVID-19 strategy. This was according to a few former health officials from the administration. 
"It's time to stop what we're doing and start again. It is every day. It is important that everyone agrees that there are tools and things that can be done to slow the process down every day. 
We must stop doing what we're doing, and it is now. Each day is an opportunity to recognize that there are resources and tools available that will help slow the process down.

— Vice President Harris on NBC News
WHY WOULD SENATE DEMOCRATS WHO SIGNED THE 2017 PRO-FILIBUSTER LIST SUSAN COLLINS WANT TO RID IT NOW
According to polls, Biden's approval rating is low and Democrats face losing their hold on the Senate and House. This would effectively stop any Biden plans to put into practice for his second term. 
The Democratic presidential candidates might already be trying create some distance between them and President Obama. Georgia gubernatorial candidate Stacey Abrams did not appear with Biden when he went to Georgia to stump for elections bills this week – even though that is her signature issue.
It seems that the White House is aware of how things aren't going. Biden, who made the remarks on Thursday about Sinema, expressed grave doubts that Democrats would be able pass their election bills. 
"I believe we can accomplish this. The honest-to-God answer is I don't know. … I hope we can get this done, but I'm not sure. As with every major civil rights law, one thing is certain. He said that if we fail the first time, it is possible to come back and attempt a second. 
There was no progress even in the official White House readout from Thursday night's Manchin Sinema meeting.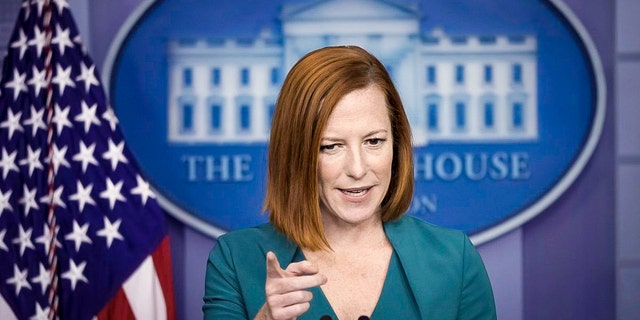 White House officials said that Senator Manchin, Senator Sinema and the President met at White House tonight in order to exchange candid views on voting rights. 
Psaki was asked Thursday by a reporter about White House's ongoing losses. He said things were "going pretty badly" and that the president is being "stuck on an unbelievable number of fronts." 
CLICK HERE FOR THE FOX NEWS APP
Psaki replied by noting that the U.S. is now recovering from the 2020 pandemic and that there have been job gains. She also said that the White House doesn't regret accepting the tasks it is given, even though some of these aren't going as well. 
"Our efforts are to do difficult things, try hard and keep going," she stated. I believe that working in the White House is a prerequisite for doing hard things there. You have every challenge at your feet — laid at your feet, whether it's global or domestically. And we could certainly propose legislation to see if people support bunny rabbits and ice cream, but that wouldn't be very rewarding to the American people."
Fox News' Sarah Tobianski and Brandon Gillespie, Ronn Britzer, Caroline McKee, Bill Mears and Ronn Litzer contributed to this article. 
Share Your Comment Below