Abby Huntsman, a former "View" host is talking about the reasons she left the ABC-owned daytime show. 
Huntsman, in her podcast "I Wish Somebody Told Me" said that labeling her tenure on the show as "kinda stressful" is the best way to put it. Huntsman also recalls how she received a tabloid report about her being sent by ABC to a talent coach a few months into her role. This was because she believed all co-hosts did the same. 
Huntsman stated that Huntsman knew from the moment he saw that article that it was coming from within. "So they send me to a talent coach and then they leak it about me…. Then you feel alone and you stop trusting others around you. It is very lonely.
MEGHAN MCCAIN BLAMES HOSTILE 'VIEW' COLLEAGUES FOR HER EXIT IN EMOTIONAL MEMOIR
Huntsman shared a story from her mother, which was "View' co-host between 2018 and 2020. It included a bumper slogan that stated "It takes courage to be kind during difficult situations." Huntsman added, "it brought back so many memories about that time, how often it would have been for me to sit there and want to shout."
Huntsman stated that she had to use the strength in her to resist, and to attempt to be kind to Lauren Leeds. 
Huntsman claimed that Huntsman was lying about the reasons she left "The View" to support her father Jon Huntsman in his gubernatorial campaign.
"I was aware that this show was not in line with my ideals. Huntsman stated that he meant to reward people for their bad behaviour. "I'm never going to be someone that writes a tell-all book, that's just not me, and I'm not going to put names on things but at that time, there were executives in charge that I did feel like we were sort of players in their game. It was all about the money, it was all about the ratings and the tabloids. You had to let the show continue to be popular in order for it to stay hot.
MEGHAN MCCAIN JOINS HANNITY,' OPENS UP ABOUT BEING CONSERVATIVE WOMAN in MAINSTREAM MEDIA
People would act out in ways you didn't approve of. That was very much part of the toxic environment that existed but because it was a show like 'The View,' it's like this is what happens. Now, we're on the air critiquing other shows or people doing things the wrong way. Yet, here I am, like I'm right in the middle. Huntsman stated to Leeds that he couldn't tell Leeds anything. 
Huntsman said that Huntsman had reported it. He did so many times. Huntsman added, "This isn't sustainable for me." It's not sustainable, and it isn't feasible for many people who are still here. Things need to change. They'd look at me everytime with an indifferent stare. They basically said, "You're fortunate to be here." This is the show'… They didn't want it to change."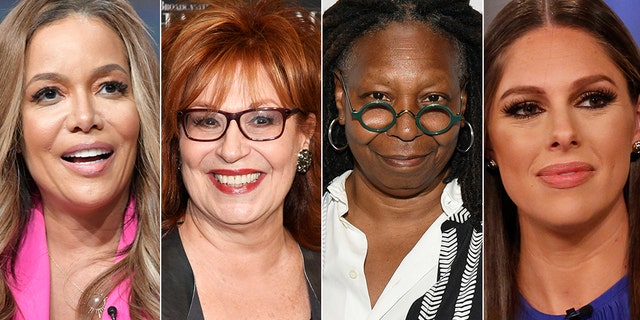 Huntsman stated that she was compelled to accept her father's invitation to support his campaign for her mental health.
While she shared the good things about her experiences, such as the interview she took and the relationships she made with coworkers, she felt ashamed of the culture in which she had been a part. 
Huntsman declared, "It wasn't an unbearable cultural culture at all by the end." 
After she announced her intentions to quit, her bosses insisted that she leave the company within a month. Instead she allowed them to stay for "five more days." Tabloids first reported her leaving because of a hostile work environment. She refused to correct them, saying that it would be libel.
CLICK HERE TO GET FOX NEWS APP
Huntsman declared, "At that moment, I'm just – I can't move here fast enough." It's the exact opposite of what motivated me to get into the business. Although I tried to be graceful, I wasn't going to lie. 
Huntsman claimed that she was asked by an executive if she'd "read the script to correct tabloids." When she replied no, her boss said, "That was a mistake." She then stated that she was being threatened.  Her sister then shared an article in Daily Mail claiming that ABC would fire her anyway, "10 minutes into" the program.
USA Today spoke with a spokesperson from "The View," saying that 22 women were selected to sit on the panel. The talented group of staff members also assisted them. Abby will always remain a part of 'The View' family and we look forward to continuing the conversation with her when she visits next month."
Share Your Comment Below